Go to the Library's ILL page: http://carrollu.illiad.oclc.org/illiad/logon.html
If the last time you used ILL was before June 29th, 2010, you need to register for a new ILL account.
Click on the "First Time Users" link: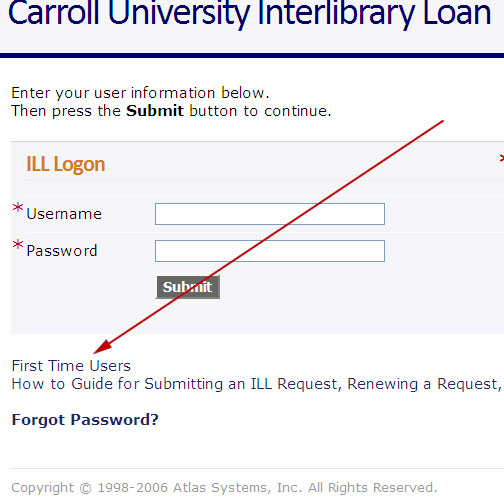 Read through the instructions about the system and choosing a username & password, and then click the "First Time Users Click Here" button, which will take you to the registration form.
Fill out your personal information on the form. Please remember that it is your responsibility to keep this form updated if your information changes.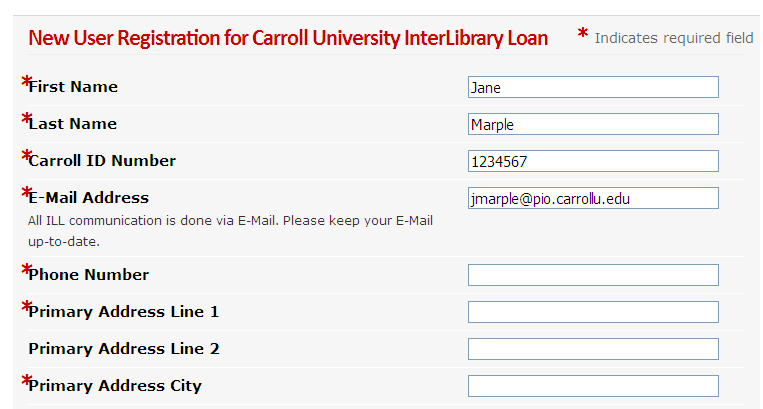 You also need to choose your status on campus and your major. We will verify your status and information once you register and make any changes necessary.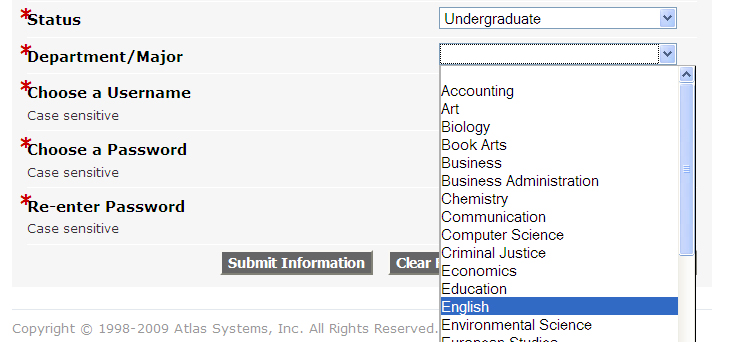 Now you need to choose a username and password. We recommend that you choose something memorable, perhaps identical to your network name and password.
Your username can be anything you like, and can include an alphanumeric combination. The ILLiad system will encrypt your password, so it will remain secure. Only you will know your password.
Now you choose "Submit Information" and you are ready to make your first ILL request!